Fortnite Hide in Giant Snowball : As you know that in every season fortnite comes with some amazing things like the winterfest. In this winterfest event, fortnite came up with a challenge called "Winterfest challenge" and this challenge is gonna be a one of the best winterfest of all time.
Now, in this article we will talk about, that how can we made a giant snowball and how can we hide in it. Also we will discuss about this challenge that what it is and we have to do to become a part of it. So, I hope that you will like this article and I hope that will get all the minor to major information related to this article.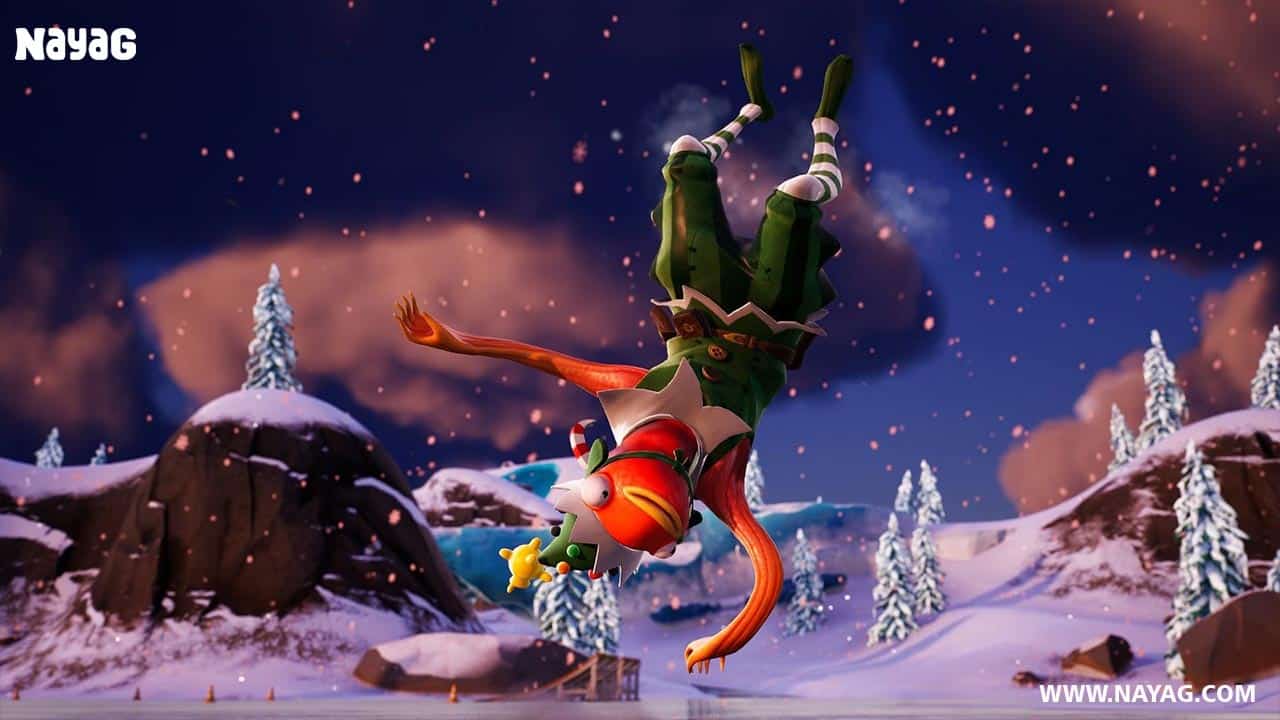 Overview Of Fortnite Hide in Giant Snowball :
| | |
| --- | --- |
| Topic | Fortnite Hide in Giant Snowball |
| Category | Games |
| Name | Fortnite |
| Developed By | Epic Games |
| Published By | Epic Games |
| Source | Official |
| Provider | NAYAG Team |
| Status | Working |
Fortnite Winterfest Challenge 2023 :
As you know that in every season fortnite comes with some features or update. In the christmas winterfest fortnite had came with various type of challenges which you seen in game. This winterfest season has started on December 13, 2022 and will end on January 3, 2023. Now, this winterfest season is came up with a bunch of free gifts.
So, to get those gifts, there is a button in the lobby that takes us to another different lobby which looks like Santa's hut himself. A nicely decorated Christmas tree stands in the corner and gifts are scattered everywhere. In those gifts you'll not only get cosmetics like pickaxes and gliders, but also get free Fortnite skins.
List Of All Winterfest Challenges 2022 :
Decorate traffic lights for Winterfest (3)
Restore health (300)
Deal damage with a shotgun (50)
Throw Holiday Presents at different named locations (3)
Earn XP in creator made experiences (50000)
Pop out of a giant snowball and damage players within 10 seconds (250)
Deal damage with a pistol (250)
Deal damage to opponents while standing on the snow or ice (75)
Run over holiday decorations with vehicles (3)
Check the Cozy Lodge each day to possibly find a slice of pizza (3)
Fortnite Hide in Giant Snowball :
To hide in a snowball, first you need to create a giant snowball by swinging your pickaxe at snow on the ground until it become a big or a giant ball. Although this is a giant snowball but you can't move around from inside the ball if you are on a flat surface which makes this thing bit useless. Also it will give you away as opponents will probably know someone's inside.
Now, if we talk about the best places or locations to make this giant snowball then the best area to visit is the northwest corner of the map. Also If you're looking to complete the weekly challenge that involves giant snowballs, then you'll need to create and hide in a giant snowball at three locations: Frosty Firs, Brutal Bastion, and Lonely Labs.
Frequently Asked Questions (FAQs) :
Q1. Where to find snowball launcher fortnite ?
Ans. Snowball Launchers can be found as floor loot, inside chests, Oathbound chests, and supply drops.
Q2. Where is cozy lodge fortnite location ?
Ans. The Cozy Lodge is accessible through a snowflake tab in the Lobby.
Q3. What is "Mr. Beast Challenge" ?
Ans. The MrBeast Fortnite challenge is all about a special Fortnite island challenge in which whoever gets the highest score during the competition timeframe, will win the big-money prize.
Conclusion :
Thank you so much for your precious time that you gave us. In this article we talked about fortnite winterfest challenge. Basically, as you know that in every season fortnite comes with new and advanced features or with challenges, that is how once again in fortnite came up with the challenges.
There are almost 10 new challenges which you will get to see in the game. All these challenges contains amazing skins, cosmetics like pickaxes and gliders and many more thing. So, I hope that you like this article and I hope that you get every single information regarding this topic which you were looking for.
We hope you have enjoyed our work, if you liked it Please help us reach more people like You. Share this article with your Friends using below buttons. Sharing is Caring 💗