Tom Holland Gay Sex Scene Viral: Fans of British actor Tom Holland have rallied to his defense after a homophobic backlash erupted on social media due to a gay sex scene in the latest episode of his Apple TV+ series, The Crowded Room. Despite the negative comments and the use of the hashtag "#notmySpiderman," many supporters have come forward to express their support for Holland and his artistic choices.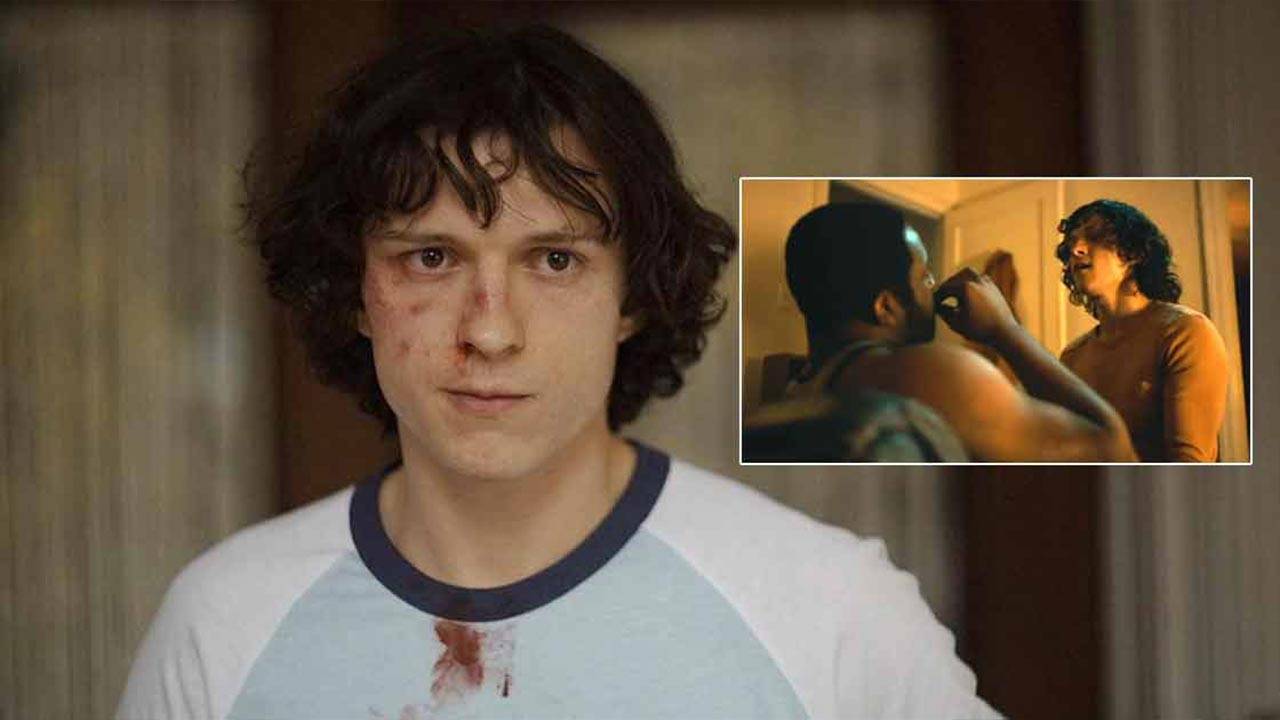 The Controversial Scene
As per advocate.com, In the scene, Holland's character, Danny Sullivan, is depicted going to a club dressed in black attire with heavy black eyeliner. He engages in a dance with another man and eventually heads to the restroom for an intimate encounter. The series, based on the nonfiction book The Minds of Billy Milligan by Daniel Keyes, explores the true story of Billy Milligan, who was the first person to be acquitted of a crime due to dissociative identity disorder. Holland's character is inspired by Milligan, who faced accusations of shooting someone in 1979.
Homophobic Backlash
Following the release of the episode, a wave of homophobic comments flooded social media platforms. Some individuals expressed their confusion and discomfort, stating that they didn't understand why male actors would accept roles involving same-sex scenes. Holland was even targeted as the worst Spiderman by certain social media users, employing the hashtag "#notmyspiderman" to voice their disapproval. This backlash appeared to overlook the fact that previous Spider-Man actors, such as Tobey Maguire and Andrew Garfield, have also portrayed gay characters in their careers.
Fans Speak Out
Many fans swiftly came to Holland's defense, criticizing the homophobic backlash and highlighting the importance of separating an actor from their on-screen roles. They emphasized that Holland, like any actor, has the freedom to choose diverse roles, including queer ones. Supporters were quick to point out the absurdity of fragile heterosexual men reacting negatively to an actor exploring different aspects of their craft. They urged these individuals to recognize that Holland's portrayal of Spider-Man is just one facet of his career and that he has the right to take on a variety of roles.
Everybody Is Losing It Over Tom Holland's Gay Sex Scene in The Crowded Room Episode 8 "Reunion" pic.twitter.com/vB5Fx4prYM

— 123Movies (@im321movies) July 15, 2023
Condemning Homophobia
The widespread homophobia displayed in response to a single scene featuring Tom Holland in The Crowded Room was met with disappointment and frustration from fans and advocates of LGBTQ+ representation. It served as a reminder that despite significant progress in society's acceptance of diverse sexual orientations, there are still individuals who harbor prejudice and discrimination. The fact that such a scene can trigger such intense homophobic reactions highlights the importance of continuing efforts to promote inclusivity and combat discrimination in all forms.
Conclusion
Tom Holland's gay sex scene in The Crowded Room has generated both support and backlash on social media platforms. While some individuals expressed homophobic views and disapproval, many fans defended Holland's right to explore diverse roles as an actor. This incident serves as a reminder of the ongoing work needed to combat homophobia and promote inclusivity in society. As fans rally around Holland, it is crucial to continue supporting LGBTQ+ representation in the entertainment industry and fostering acceptance and understanding.
We hope you have enjoyed our work, if you liked it Please help us reach more people like You. Share this article with your Friends using below buttons. Sharing is Caring 💗