Tom Brady Dating Kim Kardashian: Recent rumors have circulated suggesting that NFL legend Tom Brady and media personality Kim Kardashian are romantically involved. However, according to statements from businessman Michael Rubin and representatives of both Brady and Kardashian, these rumors are unfounded. Let's examine the facts to determine the truth behind the alleged relationship.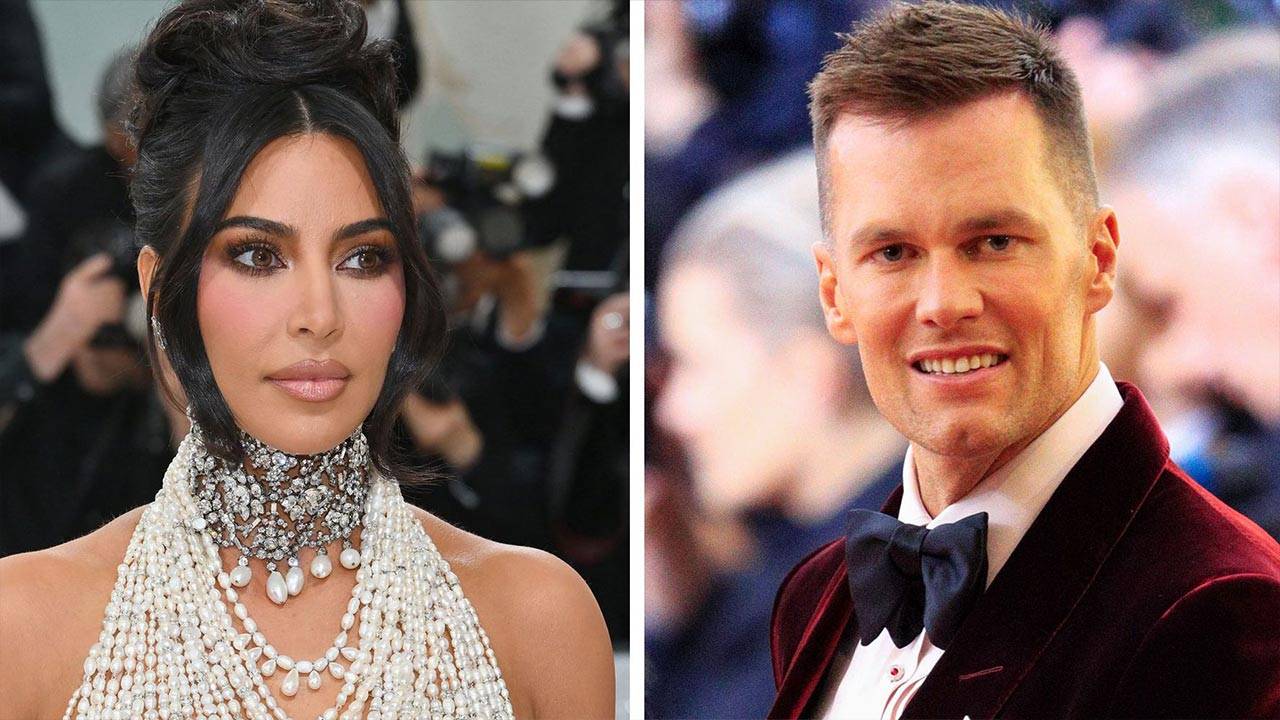 Who is Tom Brady?
Tom Brady, born on August 3, 1977, is an American former football quarterback who played in the National Football League (NFL) for 23 seasons. He spent the majority of his career, 20 seasons, with the New England Patriots, where he played a crucial role in establishing the team's dynasty from 2001 to 2019. Tom Brady is considered one of the greatest quarterbacks in NFL history.
Who is Kim Kardashian?
Kimberly Noel Kardashian, born on October 21, 1980, is an American media personality, socialite, businesswoman, model, and actress. She gained fame through the reality television series "Keeping Up with the Kardashians" and has since built a successful brand empire. Kim Kardashian is known for her influential presence in popular culture and various business ventures.
Is Tom Brady Dating Kim Kardashian?
Recent rumors have suggested that Tom Brady and Kim Kardashian are dating. However, according to Michael Rubin, a businessman who hosted an all-white party attended by both individuals, these rumors are unfounded. Rubin clarified in an interview with Entertainment Tonight that Brady and Kardashian are simply friends, dismissing the dating speculation as "crazy rumors."
During the party, Rubin stated that he did not witness much interaction between Tom Brady and Kim Kardashian. He emphasized that Brady's attendance at social events is rare, and Kardashian is known to not consume much alcohol. These factors may have contributed to the rumors, but Rubin stated that they were not to be taken seriously.
The source of the dating rumors appears to be an article by the DailyMail, which claimed that Brady and Kardashian were seen spending time together at the event. However, it is important to note that a representative for Brady denied the romance rumors to Entertainment Tonight shortly after they surfaced. Additionally, a source close to Kardashian stated that while they have common friends and business partners, they are not dating.
In conclusion, based on the statements of Michael Rubin, a representative for Tom Brady, and a source close to Kim Kardashian, there is no evidence to support the claim that Tom Brady and Kim Kardashian are dating. These rumors appear to be unfounded and speculative.
The Independent has reportedly reached out to representatives for Rubin, Brady, and Kardashian for further comments on the matter, but no additional information is available at this time.
We hope you have enjoyed our work, if you liked it Please help us reach more people like You. Share this article with your Friends using below buttons. Sharing is Caring 💗