How to Link Trade Pokemon Scarlet and Violet : Well, in my previous article I gave you all those trade codes or link codes that you can use in your Pokemon scarlet and violet game to trade your pokemon. But we know that many players are still confuse to use those codes to trade. So, now you don't have to worry because we are here and again this article is going to be very helpful for you.
So, In this article we are going to talk about link trade pokemon scarlet and violet that how can we trade and how many types of trade out there. I hope that you will like this article and I hope that you will get every single information regarding this topic which you are looking for.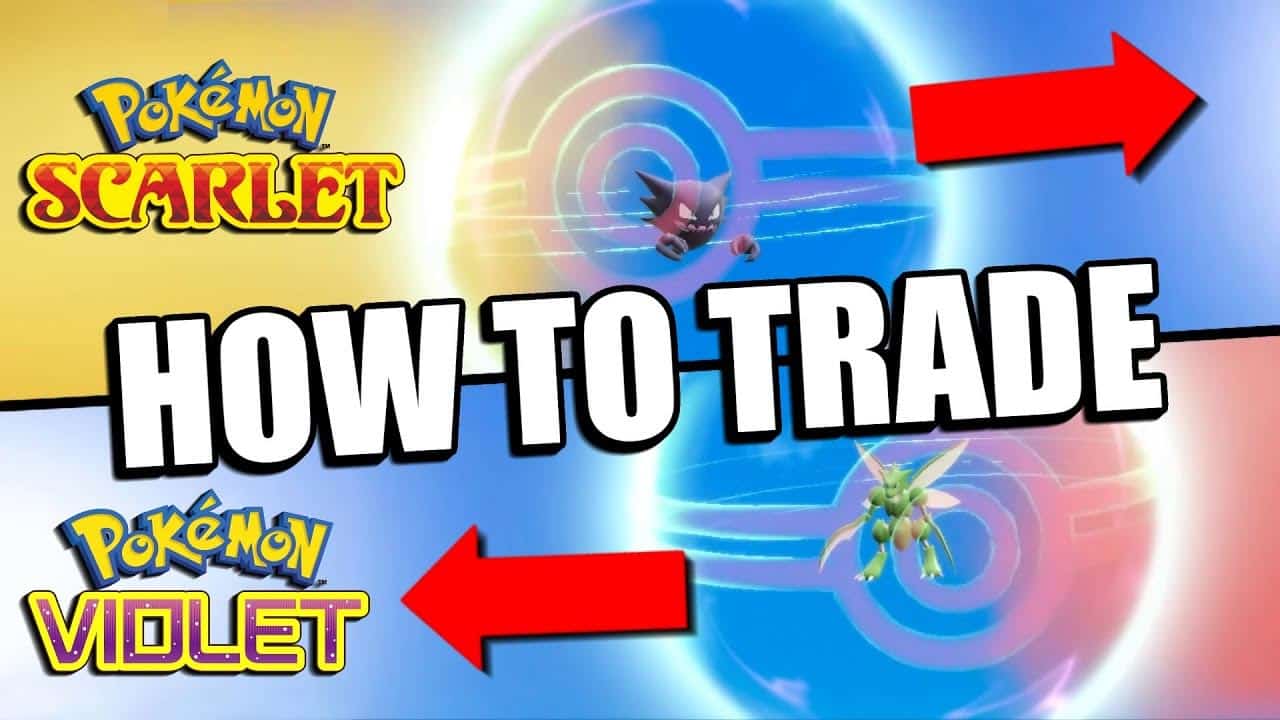 Topic Overview :
| | |
| --- | --- |
| Topic | pokemon scarlet and violet link trade codes |
| Name | Pokemon Go |
| Publisher | Nintendo |
| Category | Games |
| Provider | NAYAG Team |
What Is This Trade Codes In Pokemon SV?
Basically, 'Trade Codes' are the codes that help you to trade your pokemon with player who have a different kind of pokemon all around the world. Although, this trade codes are officially known as 'Link Codes' but users refers it as a trade code because they acts as a gateway to trade with other players. It's important to note that trading will require a Nintendo Online Subscription.
So local trading (Link Trade) is the only option if you don't have access to online play. If we talk about that when a player can unlock its trading then let me tell you that specifically players can unlock trade once they reach the first Pokemon Center in Los Platos while exploring with Nemona and after trainers talk to the two store clerks, players can access the Poke Portal menu and can begin trade their pokemon.
How To Link Trade Pokemon Scarlet And Violet ?
Well, first let me tell you one thing that there are number of ways that can help you to trade in pokemon scarlet and violet in which 'Union Trade' is one of them but there are two more ways in which you can trade. That two ways are 'Link Trade' and 'Special Trade'.
These both are two different kind of trades and both have its own pros and cons. So, below I've mentioned the steps to trade in both ways. One more thing you should remember that if you forget any of these steps then unfortunately you wouldn't trade in pokemon scarlet and violet.
Steps To Do Link Trade Along With Special Trade :
First of all, start Pokemon Scarlet or Violet.
Now, open the game menu and select 'Poke Portal' on the right side menu and click on the left bumper to connect to the internet.
Then, select 'Link Trade' if you want to normal trade or select 'Surprise Trade' if you want random trade.
So, if you have selected link trade then you simply need to coordinate with a friend to have a matching 8-digit link code.
Select 'Begin Searching' and, provide the link codes match, you should connect.
And if you have selected 'Surprise Trading', then simply choose the Pokemon you want to trade and wait.
So, here is your trading process complete and now you can receive your new Pokemon.
How To Link Trade Pokemon Scarlet And Violet ?
Frequently Asked Questions (FAQs) :
Q1. Are 'Link Trade' and 'Special Trade' different ?
Ans. Yes! these are two different kind of trades and I've mentioned about it above in this article.
Q2. What is special trade ?
Ans. In this trade you wouldn't know that what pokemon you are going to receive.
Q3. How to trade in pokemon scarlet and Violet ?
Ans. There are some steps that if you follow them then you will be able to trade.
We hope you have enjoyed our work, if you liked it Please help us reach more people like You. Share this article with your Friends using below buttons. Sharing is Caring 💗