High on Life Drum Location:- As you know this game is fully filled with mission and achievements. In making of this game the mind of Rick & Morty play a important role. The Squanch game publishes this game on Xbox Console X|S and windows 10,11.
The Xbox game pass users have the priorities of buying this game due to come in Xbox game pass and Xbox PC game pass. Not only this game is completely filled from Mission but also some extra amazing things which make this game more interesting in playing. In which some mission are beyond your thinking in the high on life. In this article we talk on a small & simple quest to helping Globo to rise his fame in the Blim city. There are some other points on this article which we talk on this article.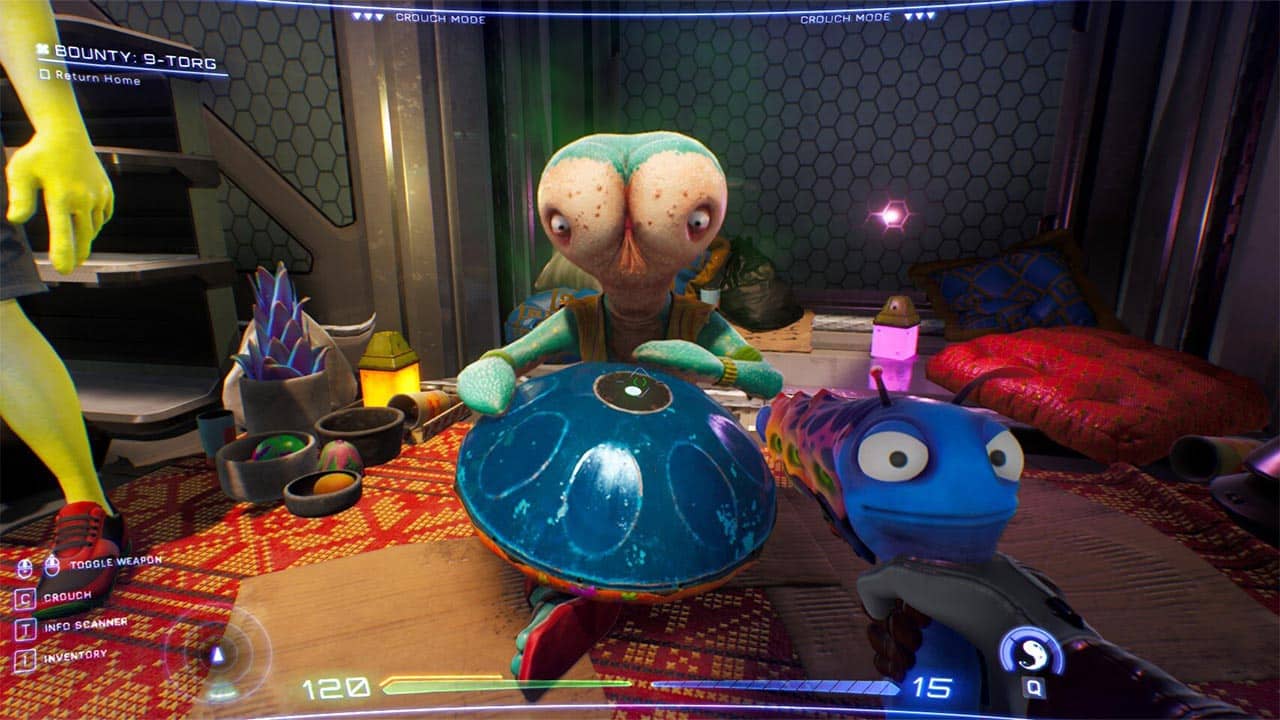 High on Life Overview:
| | |
| --- | --- |
| Topic | High on Life Drum Location |
| Game name | High on Life |
| Total bounty | 7 |
| Provider | NAYAG Team |
Where is Globo high on life?
As you know this game is filled with the mission. When you complete these missions you unlocked the achievement which is connected with the particular mission. There is a achievement is A star fish is born in which you need to help a high on life drum guy. Globo is the drum guy in the high on life game. The alien with a butt face can be seen walking with his friend, his friend translates to Globo.
There are many new gamers not know high on life Globo location. For unlocking this achievement you only do find the drum and give it to Globo because he is the best drummer. As you can see, this guy needs some drums so that the world can finally discover his talent. He starting the playing the drum and unconscious other aliens by his power of music. We give you all information relevant to the achievement in the game high on life. When they staring playing the drum after some time Globo rise the fame and also come on Tv. When Globo come on tv your achievement is unlocked.
Where to Find Drum High on Life?
There are many new gamers who not know where they try to find the Drum to help Globo. finding drum is not a very hard work, we give you some ways by using of this you can easily find the drum. Drum is equipment and all the equipment is available on pawn shop. In the pawn shop you easily find it.
You can purchase drums for 78 pesos (high on life money) from Mr. Keep's Pawn Shop, which is located at the very end of the store, along with other miscellaneous items. Drums are one of the only items you can buy in the shop; The rest belong to Mr. Keep. He'll remind you, but he won't care much for the drum kit. Go shopping, then return to present the equipment to Globo and his friend.
Both places are not too far from each other, they are practically across the street. Globo and his helpful friend are in the downtown area, while Mr. Keep's shop is already recognizable because we went there to deactivate our suit's test mode. He also has that annoying kid side that likes to annoy both him and any customers.
High on Life Drum Location:
Frequently Asked Questions:
Q1. In which place this Globo is located?
Ans. Globo is located in the blim city
Q2. Where we find the Drum?
Ans. We can find Drum in Pawn shop
Q3. What is the amount of Drum?
Ans. Only 78 pesos is the amount of Drum.
Q4. Who is Globo?
Ans. He is the alien and talent of playing good drum.
We hope you have enjoyed our work, if you liked it Please help us reach more people like You. Share this article with your Friends using below buttons. Sharing is Caring 💗