Find Dr Giblets on Zephyr High on Life: As you know in the G3 cartel there are total seven bosses. Dr. Giblet is on Fifth no. of bounty. This game is only available in Xbox game pass. High on life is first person shooting game in which you are in space and take a revenge from the aliens. As similar in Play Station new game god of war ragnarok.
There is a Kratos, who is in Norse mythological world. He is also take a revenge from all gods of Norse world. High on life game is fully filled with the mission and Achivements. There are long list of achivements in the high on life with around thirty two achivements. In this article we talk on Dr. giblet bounty, this is popular bounty in all of bounties. Or we also talk on some related point to this bounty of the Dr. Giblet.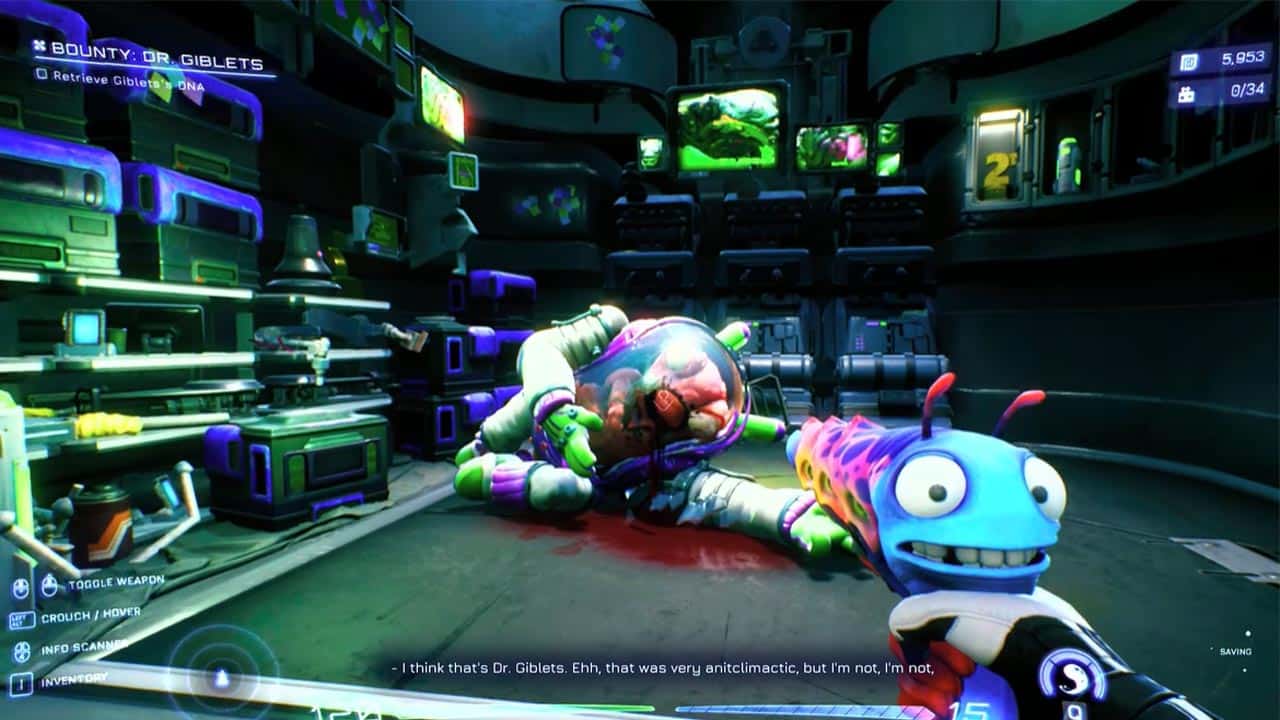 High on Life Overview:
| | |
| --- | --- |
| Topic | Find Dr Giblets on Zephyr High on Life |
| Game Name | High on Life |
| Total Bounty | 7 |
| Provider | NAYAG Team |
How to Get to Zephyr High on Life?
When you continue playing game and do some progress where you reach Dr. giblet bounty. You need to reached at Zephyr paradise to take down Dr. giblet. There are other worlds are also in the high on life game. The G3 cartel bosses lived in different places and some are lives in other world. When you come on this bounty, you are stuck on that how to reach at Zephyr paradise. We give you all information relevant to reaching Zephyr paradise for killing the Dr. giblet.
First of all you need to go back home quickly where the bounty machine is located, when you receive the new bounty.
As you interact with the machine you will see the bounty section. You will see details on the reward for completing Dr. Giblets bounty.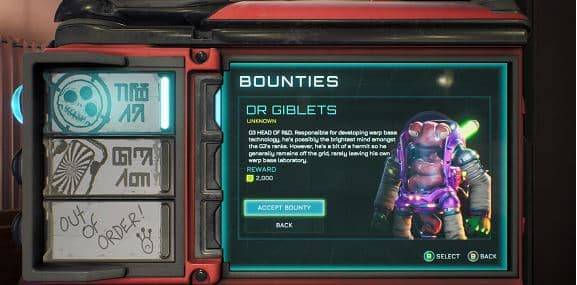 You have to hit the second option on the Bounty machine which will open the Portals section.
You see a different worlds, you need to select the Zephyr paradise to reach at Dr. giblet bounty.
This would open various options for you to decide from. They are as follows:

Deep Jungle
Upper Valley
Jungle Clearing

You can select any of the above options to reach Zephyr world. But if you are looking for defeating Dr. Giblets without wasting time, then Deep Jungle will be the right option.
After hitting the deep jungle option, Also hit the activate portal.
Now portal is activated and move in this portal to reached at the Zephyr paradise.
Zephyr Vendors High on Life
Buy 6 vendors items in Zephyr paradise. This is a mission in mods please ban achievement. You need to complete this statement of the mission to unlock this achievement mods please ban. There are three vendors within Zephyr Paradise that you can buy items from.
One is in the Deep jungle, one in the Upper Valley, and one in the Woods Clearing. Buy all the items they sell to get this achievement. These are only locations in the Zephyr paradise. There are many peoples who ask where is Zephyr high on life and how to see a high on life Zephyr map. We give the method to reaching at Zephyr paradise.
Find Dr Giblets on Zephyr High on Life:
Frequently Asked Questions:
Q1. Who is the publisher of the high on life?
Ans. Squanch game is the publisher of high on life game
Q2. How many bosses in the high on life?
Ans. There are total 7 bosses in the high on life
Q3. Who is the programmer of the high on life game?
Ans. Dan Weiss is the programmer of the high on life game
Q4. Which gun is the most powerful in the high on life?
Ans. Lezduit gun is the most powerful in the high on life game
We hope you have enjoyed our work, if you liked it Please help us reach more people like You. Share this article with your Friends using below buttons. Sharing is Caring 💗