Hello Neighbor 2 Safe Code : Hello Neighbor is one of the hot topic nowadays, bunch of people are searching about it, and they want to play this game smoothly. But they are facing some issues or difficulties while playing it because in the game there are some secret codes which helps to go ahead in the game but they can't find out that codes. So, that's why I'm here to give you the solution of this problem of yours.
So, In this article we will talk about "Hello Neighbor" that when it was release and what type of game is this, also we will talk about how can we get that safe secret unlock codes. I hope that you will like this article and I hope that you get all the information regarding this game.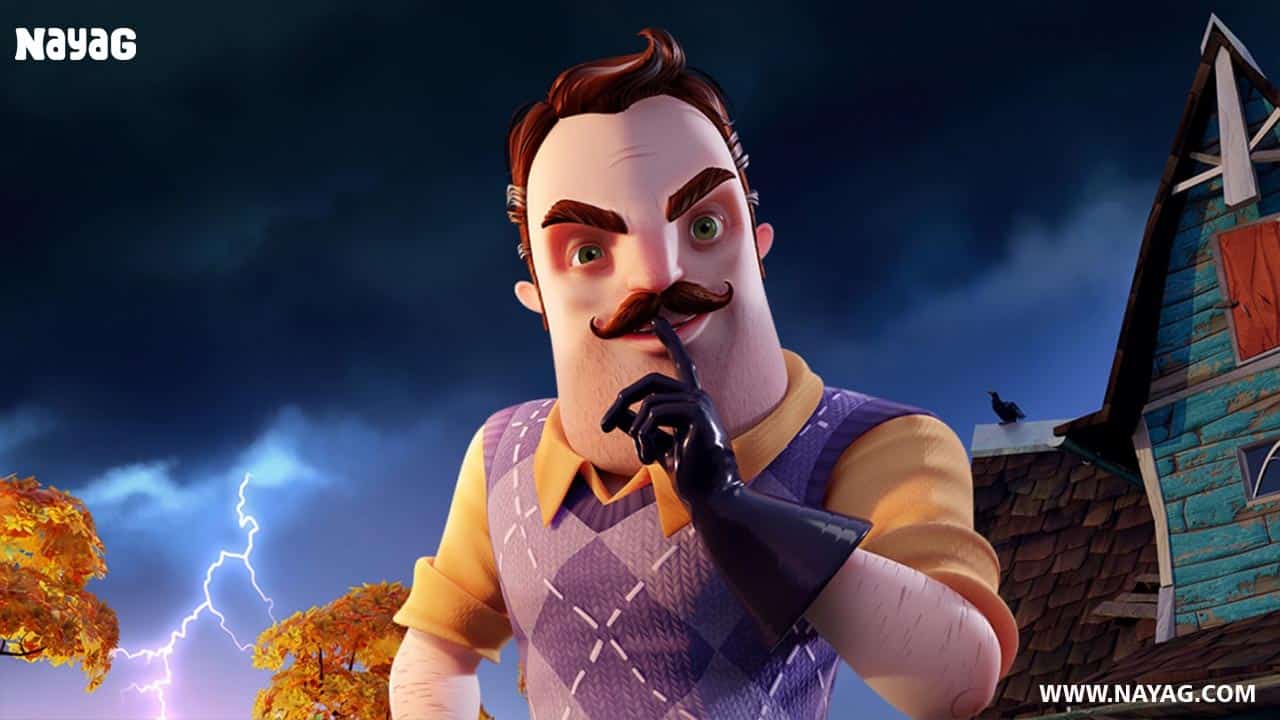 Hello Neighbor 2 Safe Code Overview :
| | |
| --- | --- |
| Topic | Hello Neighbor 2 Safe Code |
| Application Name | Hello Neighbor |
| Safe Code | 1984 |
| Category | Survival Horror Games |
| Source | Official |
| Provider | NAYAG Team |
| Status | Working |
What Is Hello Neighbor ?
So, "Hello Neighbor 2" is a survival horror stealth game which has developed by Russian studio Dynamic Pixels and published by tiny build on December 6, 2022. In this game there are two main character one is "Theodore Peterson" and second is "Nicky Roth". "Theodore Peterson" is a person who has locked someone in his basement. Nicky Roth who is a child chasing a ball down the street when he hears screams coming from his neighbor's house which belongs to Theodore Peterson.
As soon as Nicky Roth seen that Peterson is locking someone in his basement, he goes to investigate about the situation but he couldn't but somehow Nicky sneaks into the house, finds the key to the basement, and enters. After entering in the house, he finds that Mr. Peterson has converted his basement into a makeshift underground dungeon, but finds no sign of any prisoner. Mr. Peterson then chases Nicky and locks him up in the dungeon, and thus begins the game.
Hello Neighbor 2 Safe Code
The Hello Neighbor 2 Safe Code is 1984. You can follow the exact steps below to get this code. The process is straight forward once you follow the steps. But, it seems to be a daunting task if you don't have any clue or idea about where to start? So, these steps can help you save some time for sure.
How To Unlock Safe In HN 2?
Now, after launching of this game many people want to know that how to unlock safe in "Hello Neighbor 2". Well, let me tell you that players are thinking that this is an easy game but they should know that this it ain't even that easy. So, as if you want to unlock safe in HN 2 then you need to follow some tips which I've mentioned below.
Well, in the back left-hand corner of the house, next to the living room, you find a safe.
To work out the code, you need to find the four wooden blocks nearby and arrange them in the order of the flags behind the safe.
The first block you will get to see next to the safe.
Then second block you'll get to see to the left, in the living room with the TV.
To find the third block you will find in the toilet which is located on the other side of the house.
The fourth and final block you will find inside the fridge in the kitchen, behind the dinner plate.
Frequently Asked Questions (FAQs):
Q1. When Hello Neighbor has released ?
Ans. On December 6, 2022.
Q2. How can I find that secret codes ?
Ans. You have to follow the points which I've mentioned above.
Q3. On which platform's this game is available ?
Ans. Hello Neighbor has released on-Xbox One, Xbox Series X, PS4, PS5, and the PC.
Q4. What is the code of Hello Neighbor safe ?
Ans. The Hello Neighbor 2 safe code is 1984.
Conclusion :
Thank you so much for your precious time that you gave us. In this article we talked about the latest released game called " Hello Neighbor". So, this is an horror type survival game in which player gets riddles and player has to solve that riddles with the clues and items which player gets in the game. This game has released its second version on December 6, 2022 "Hello Neighbor 2".
To find the secret codes in the game to unlock safe, you have to follow some points which I've mentioned above in the article. So, I hope that you like this article and I hope that you get every single information regarding this topic which you were looking for.
We hope you have enjoyed our work, if you liked it Please help us reach more people like You. Share this article with your Friends using below buttons. Sharing is Caring 💗