Garena Free Fire Game is an online adventure battle royal game. It is developed by 111 Dots Studio. This Game is played from a third-person perspective. You will know everything about it in the upcoming section of the article.
The Game consists of up to 50 players dropping off an island parachute, finding weapons and equipment to destroy the other players. Players are free to select their starting place, take up weapons and supplies to prolong their life of battle.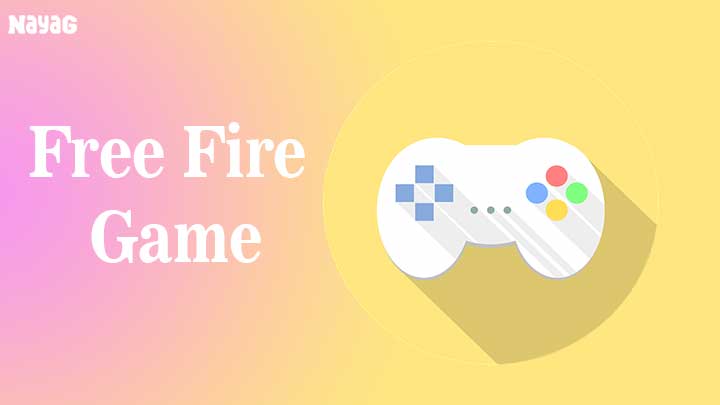 Free Fire Game is the ultimate survival shooter game available on mobile. Each 10-minute game places you on a remote island where you are pit against 49 other players, all seeking survival.
Players freely choose their starting point with their parachute, and aim to stay in the safe zone for as long as possible.
Drive vehicles to explore the vast map, hide in wild, or become invisible by proning under grass or rifts. Ambush, snipe, survive, there is only one goal: to survive and answer the call of duty.
What is Free Fire Game ?
Free Fire Game consists of up to 50 players falling from a parachute on an island in search of weapons and equipment to kill the other players. Players are free to choose their starting position, take weapons and supplies to extend their battle life.
When players join a game, they will enter a plane, which will fly over the island. While the plane is flying over the island, the players can jump where they want, thus allowing them to choose a strategic place to land away from enemies.
After landing, the players must then go looking for weapons and utility items. Medical equipment, medium and large weapons, grenades, and other items featured can be found throughout the island.
The ultimate goal of the players is to survive on the island with a maximum of 50-51 players online; this requires eliminating all opponents the players encounter along the way and ensuring that they are the only survivor remaining.
The available safe area of the game's map decreases in size over time, directing the surviving players into tighter areas to force encounters. The last player or team standing wins the round.
How to Download this Game ?
You can download it from the Play Store or App Store for Free. To Know More methods about downloading. You can read our exclusive article for the same Free Fire Game Download. It covers each step in detail.
How to install Free Fire ?
The installation is quite easy and automatic when you download it from Play Store or App Store. But When you want to sideload the APK and OBB file.
It becomes a little bit tricky for Newbies. You can Read the complete process of installation in article Free Fire Game Install.
How to play this Game Online ?
It is a online multiplayer Game. It requires internet to work. But Can you play this game online ? To know about it read free fire game online
We hope you have enjoyed our work, if you liked it Please help us reach more people like You. Share this article with your Friends using below buttons. Sharing is Caring 💗