High on life Kenny Mods:- Time to time every thing need to upgrade. Upgrade not for only weapons. There are many things which needs upgrades for game not sleep from your hand.
In every games has a upgrade. Like in Car racing games after every race you need to upgrade the engine of the car or purchase the new high speed car for winning the race. And in fighting game after every fight you need to upgrade your move's power. As same in the high on life game there are six weapons which is used to defeat the enemies in the game high on life. In this article we talked on Kenny upgrade which make it more stronger.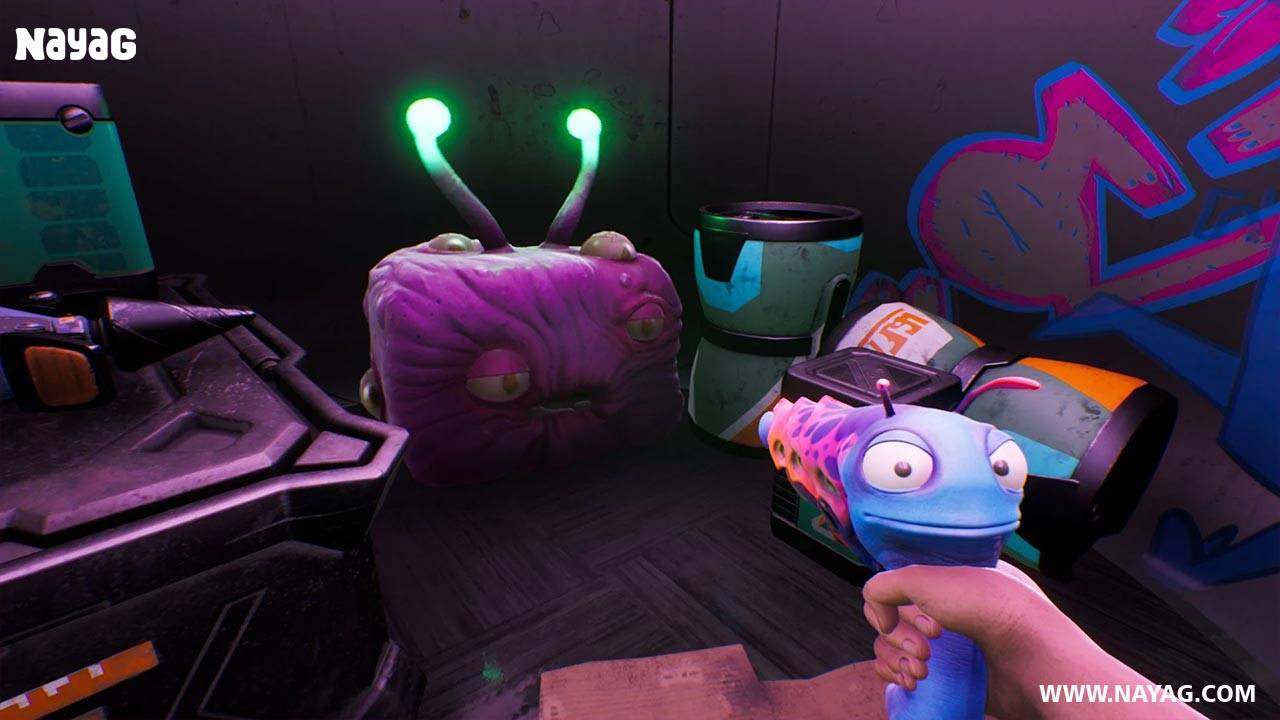 High on Life Overview:
| | |
| --- | --- |
| Topic | High on life Kenny Mods |
| NO. of Warp Discs | 6 |
| Provider | NAYAG Team |
| Source | Official |
| Status | Working |
High on life Kenny Upgrades
You'll be able to get this gun very early on in High on Life, during the G3 Cartel's invasion of Earth. You can pick up Kenny from the dead aliens you see at the beginning of the story. This gun's special ability is Globe Shot, which allows you to shoot slime balls at your enemies.
This will launch them into the air and cause them to take additional damage from your regular shots. With this ability you'll also be able to fire at platforms and move them. Below, you'll find Kenny's list of all the upgrades.
Ammo Sack: This will increase Kenny's max ammo count by 2. For 800 pesos, you can buy it at Mr. Keeps Shop or Valley Shop.
Globe Kidney: This upgrade will reduce the Globe Shot cooldown time. You can buy it from Mr. Keeps Shop or Moplet Mine Shop for 500 pesos.
Reload Tract: You can buy this from Mr. Keeps Shop for 1000 pesos to improve reload time.
Muscle Transplant: To boost the damage output of Kenny's primary shots, you will need to spend 1500 pesos to get this mod in Dreg Town Pawn.
These all are upgrade of the Kenny's gun. Which make the Kenny much stronger when it is at beginning of the game.
How to Change High on Life Kenny Colors
There are many player who want to change the color of the Kenny. In many games there are many option to customize his weapons according to his interest. So, there are many gamers who also want to change the color of the gun Kenny according to his choice but this is not possible.
If you want to change the color you need to get the mod of Kenny. This mods become Kenny powerful than the default Kenny color. We give you all information related to the Mods of the Kenny.
Bounceflector Mod: For 600 pesos, you can buy this mod which allows Kenny's shots to deflect off enemies in Mr. Keeps Shop.
MultiGlobe Mod: This mod will allow Kenny to fire multiple globe shots at once. You can buy it at Drag Town Pawn for 500 pesos.
Magnum Mod: This will turn Kenny's aimed fire into a triple-damage shot at the cost of 3 ammo. You can get it from Luglox chests in the Upper Valley.
Frequently Asked Questions:
Q1. Which upgrade reduce the cooling time of globe shot?
Ans. Globe Kidney upgrade the reduce the cooling time of the glob shot.
Q2. What is the amount for improving reload time?
Ans. Only 1000 pesos are the amount for the improving the reload time.
Q3. In which mod Kenny fire multiple glob shot?
Ans. In MultiGlobe mod Kenny fire multiple glob shot.
High on Life Kenny Mods Equip Video:
Conclusion:
Thank you for reading this article. In this article we talking about upgrade of Kenny. There are six weapons in this game. In which we talked only on Kenny gun, Because it is first ever weapon of the player. Player get this gun near to dead alien in G3 on earth. There are many gamers and people who not know about on upgrades of the Kenny. In this article we give you most of the information related to the Kenny upgrades.
We hope this article was helpful for you. If you have any problem related to this article you can comment me in the comment box. We glad to solve your problem.
We hope you have enjoyed our work, if you liked it Please help us reach more people like You. Share this article with your Friends using below buttons. Sharing is Caring 💗