World Zero codes, world zero promocodes- Get some extra crystals with our World Zero code list. World Zero is a orgeous Roblox RPG with a large range of playable classes and unique dungeons for you to explore.
This title won the 2019 Bloxy Award for Best Use of Tech and the 2020 Bloxy Award for Most Immersive Experience, meaning not only is it great fun, it's also high quality.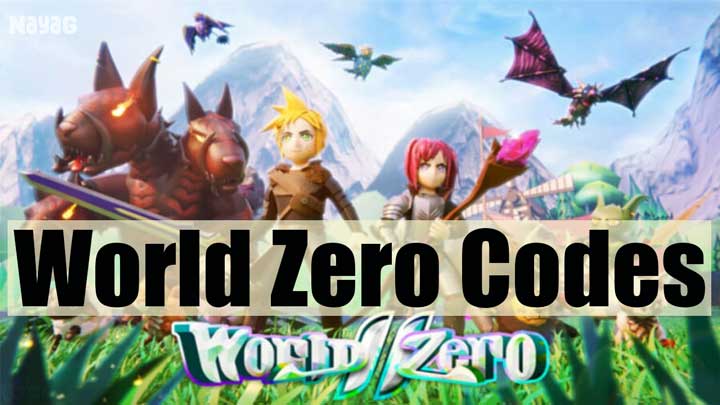 If you're in need of a couple extra crystals, our World Zero codes list is frequently updated with the latest codes to help you obtain your riches. For those of you who are new to the game, crystals are used to purchase premium items or cosmetics to make your character feel a little more personal.
We can't get enough Roblox freebies here, so make sure you check out our Genshin Impact codes and Fortnite Deathrun Codes list?
HERE ARE THE LATEST WORLD ZERO CODES
Active codes:
Unfortunately, there are no active World Zero codes at this time.
Expired codes:
100MILPARTY
BLUE
APRILFOOLS
WHAT ARE WORLD ZERO CODES?
The game's developer, World // Zero, releases World Zero codes that grant you free crystals. New Roblox codes are often released during holidays and when milestones are reached.
HOW DO I REDEEM WORLD ZERO CODES?
It's easy to redeem a World Zero code. However, if you're having trouble, simply follow the steps below.
Open World Zero
Press the tab button on your keyboard
Click 'Promo'
Type in your code
Enjoy the crystals!
Game Description & Recent Update
Levelcap raised to 90!
Dungeon 6-1 is here! Can you defeat the King of the Sea?
PvP Arena added for level 40+!
Xbox bug fixes (party menu, playerlist)
Welcome to World // Zero!
Choose from 3 starter classes [Swordsmaster / Mage / Defender]
Unlock new classes by collecting Tokens from bosses and quests!
Fight fearsome bosses for loot in over 16 unique dungeons!
Collect & evolve pets to fight alongside you!
Upgrade your gear
Collect rare accessories
We hope you have enjoyed our work, if you liked it Please help us reach more people like You. Share this article with your Friends using below buttons. Sharing is Caring 💗