BugAboo KPOP Band Disband : A Team Entertainment has announced to disband South Korean Band BugAboo on 8 December. Initially, Ryan Jhun, who was the CEO of A Team Entertainment has officially announced about South Korean Girls group. But, later the schedule postponed due to COVID 19 pandemic. And now, there are news about disbanding the group.
BugAboo is a group of south Korean girls. And in this group, there are six girls members Eunchae, Yoona, Rainie, Cyan, Zin, and Choyeon. In additions, the group made their first debut on 25 October in 2021. But, the group officially disbanded on 8 December 2022. And BugAboo band was formed and managed by A Team Entertainment.
The South Korean girls first introduced as ISE (Innocent Sexy Eyes) as the part of Miss Malaysia pageant's Gala Night. And the South Korea group slated to be later in the upcoming year. And there are some trainees decided to leave the ISE group. Because, COVID 19 was not ending but it was increasing.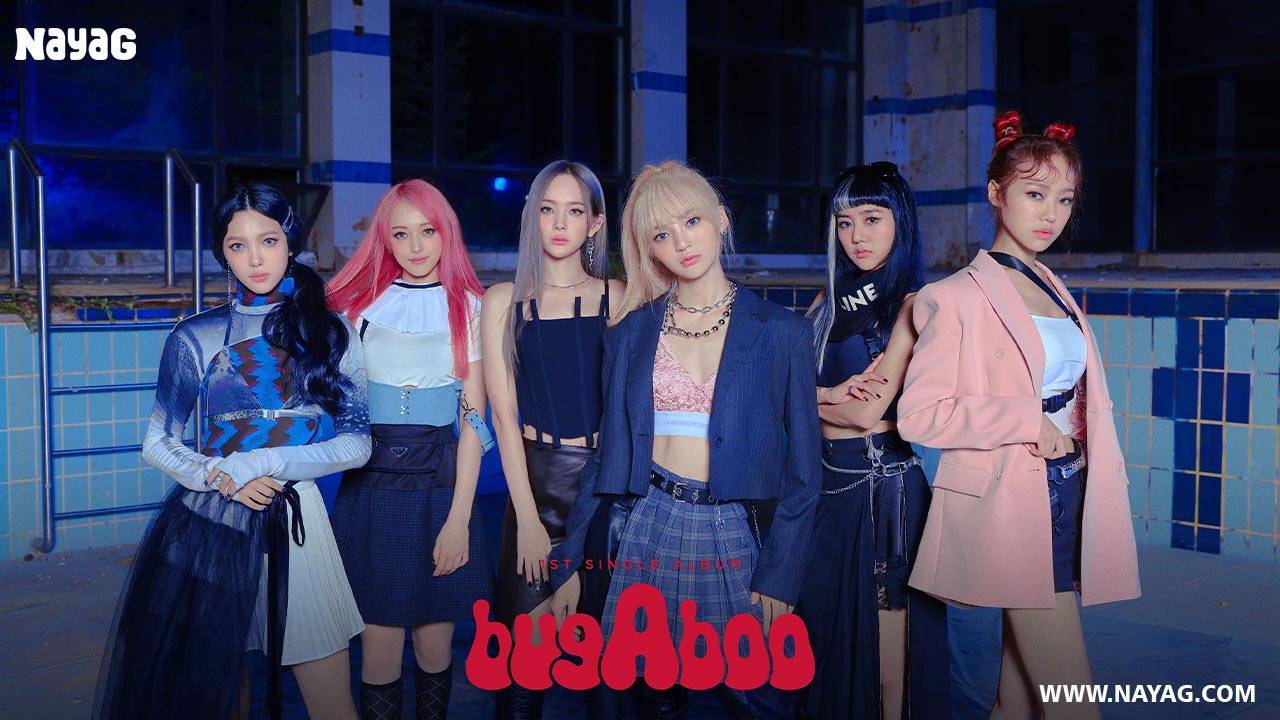 BugAboo KPOP Band Disband Overview :-
| | |
| --- | --- |
| Topic | BugAboo KPOP Band Disband |
| South Korean Girls Pop Band | BugAboo |
| Source | Official |
| Provider | NAYAG Team |
| Status | Working |
Bugaboo Kpop Band Disband
BugAboo's Label A Team Entertainment officially released a statement that the South Korean girl band would be disbanding after a year since debuting. Furthermore, BugAboo was first debuted with a single album title BugAboo on 25 December 2021. As the music video released on YouTube. Then, it earned ten millions view within a week.
And it was an impressive achievement for Rookie girls when Korean bugaboo girl group debuted along with their fist album. After that, South Korean Band come back with an another album titled Pop on June 2022. And their album sold around 6.5k.
Bugaboo Members Profile
So, there are six members on K-pop band BugAboo. And these are the name of artists such as Choyeon, Eunchae, Yoona, Rainie, Cyan and Zin respectively.
BugAboo Choyeon is a member of Bugboo band and she was born on 1 August 2001 with her birth name Kim Cho Yeon. Besides it, she is a Dancer, Vocalist, Rapper and her nationality is Korea.
Eunchae is the second member of BugAboo pop band. She is a vocalist and dancer and she was born on 6 October 1999. And her zodiac sign is Libra. Besides it, she is a former Million Market trainee.
Yoona is a member of BugAboo and her real name Ogura Yuuna. Who was born on 13, October 2000 in Sapporo, Hokkaido Prefecture, Japan. And her position as Vocalist and visual. In addition, she was introduced on 12 September 2022.
Rainie is the member of Korean girls group BugAboo. Who was born in Taipei, Taiwan on 16 November 2000 and her childhood name is Chu Ch'ing Yü. And she has zodiac sign Scorpio and her blood type is O negative.
Cyan (Lee Chae Eun) was appeared in VAV's MV for "Made For Two". And she was born on 4 April 2001. In additions, she lives in Singapore for a year and studied English. And her favorite song is Into the unknown. And she is very gorgeous with her small face and ears.
Zin (Jin Hyun Bin) is an artist and she can play the guitar. And she writes songs. Zin was born on 30 August 2001. Even, Zin appeared on an SM show emceed by Red Velvet's Wendy. And her charming point is healthy skin.
Bugaboo Girl Group Disbands
A Korean-Pop rookie girls group have been disbanded. So, it is officially stated by A Team Entertainment. Now, it is very shocking news to us that a K-pop band or group activity have been abrupt stopped. Furthermore, The rookie girls who have worked hard from started the group. And gain the fan followings. Now, the girls group terminated.
However, A Team Entertainment did not share in the statement about personal reasons and circumstances of group members. And BugAboo group terminated suddenly. Though, we have tried to share the information through this article to the fans of BugAboo group. And it's very shocking to us.
Frequently Asked Questions (FAQs)
Q.1 Has BugAboo K-pop band been disbanded?
Ans. Yes, The group of six rookie girls BugAboo has been disbanded.
Q.2 Who is the CEO of A Team Entertainment label?
Ans. Ryan Jhun is the CEO of A Team Entertainment label. Who has officially announced to disband the K-pop band.
Q.3 How many members on the BugAboo group?
Ans. There are six rookie girls Choyeon, Eunchae, Yoona, Rainie, Cyan and Zin. Who are the members of BugAboo.
Conclusions :-
So Friends, we have described all about K-pop band BugAboo. The band has been disbanded on 8 December 2022. Initially, the group released the single album on 25 October 2021 with the same title BugAboo. And then, The band came back in June 2022 with second album title Pop. Which was released on 13 June 2021. And now, it has disbanded. So, we hope that you have liked our article as usual.
We hope you have enjoyed our work, if you liked it Please help us reach more people like You. Share this article with your Friends using below buttons. Sharing is Caring 💗