Best Free Fire Girl Character
Here, We are going list the best Free Fire Female Characters. We have already covered the best Free Fire Character for Boys. These are super powerful girls having a good skills and abilities. Some of these female characters beats top Fire Fire Male Characters. These Girls looks Cute but Powerful and based on some Famous Personality in real Life.
Best Free Fire Girl Character Name
#1. A124 Character – The Best Free Fire Girl Character
A124 is the Best Female Character in Free Fire. She has an impressive active ability called 'Thrill of Battle'. It quickly converts 25 EP into HP with a cooldown of 90 seconds at the initial level. With the increment in character level, the ability is also significantly enhanced.
She is a great choice for the Ranked mode because of her EP converting abilities. Battle Emotion is the specific skill of A124 character, which allows you to heal at s superfast pace.
It's much better than typical healing ways such as eating mushrooms, using med-kits, or Treatment Gun. It lets players refill HP quickly whenever and wherever they are in the battle.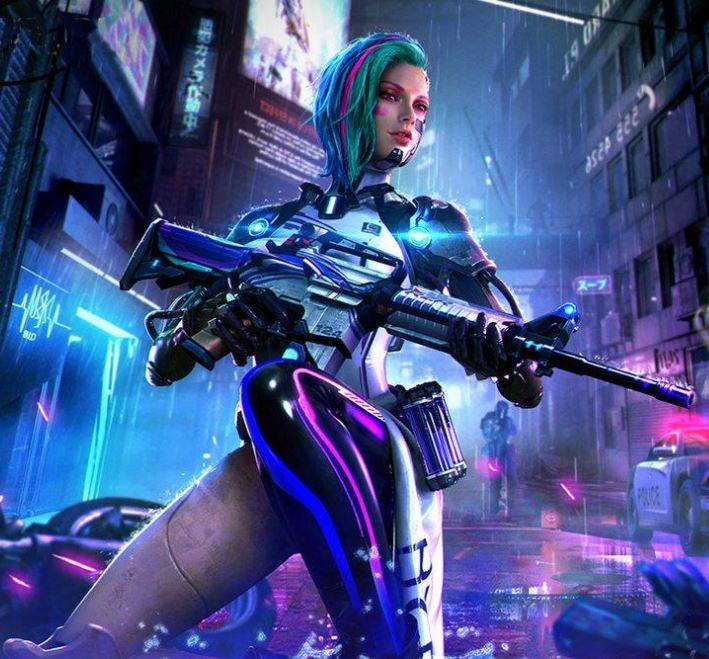 This character has a unique skill of Battle Emotion that lets her convert EP into HP quickly during combats. Thanks to this ability, this robot is always the first choice for the front of the squad.
At level 1, A124 can switch 25EP to HP, and you have to wait for 150 seconds for the next use. At level 2, you can convert 30EP. And when you reach level 6, the highest level you can upgrade A124 to, you can convert 50EP. Besides, cooldown time decreases to 100 seconds.
A124 specialises in gaining health in crunch situations. She can quickly turn a part of EP (Energy Power) into a health gain. Normally, EP takes time to refill but if you are playing A124, they work as medkits. As you level her ability up, its cooldown lowers to 60 seconds and it can change 50 EP to instant health.
A124 Character ABILITY
Thrill of Battle
Convert part of the EP into HP.
#2. Elite Moco Character
The all-new Elite Moco was introduced to characters under the name Moco "Enigma". Elite Moco comes with a special ability called 'Engima Eye.' She is also one of the best girl character in Free Fire.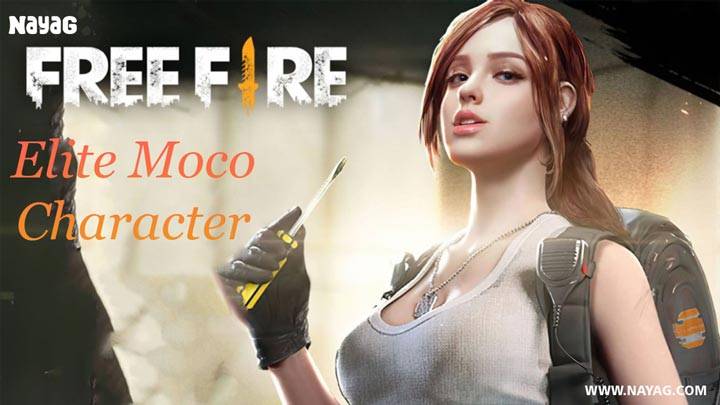 It is a passive skill that increases the marking time on his enemies. At its base level marking on hit enemies last longer when enemies move, up to 2s.
Moco is a good-looking character in Garena's Free Fire. She holds a passive skill named Hacker's Eye. With the help of the skill, players can tag enemies shot for 2 seconds.
Elite Moco Character Ability
#3. Kelly The Swift Character
Kelly is one of the oldest characters present in the game. At the maximum level, her ability increases the sprinting speed of the users by 5%. There is also an awakened version of her, called Kelly the Swift.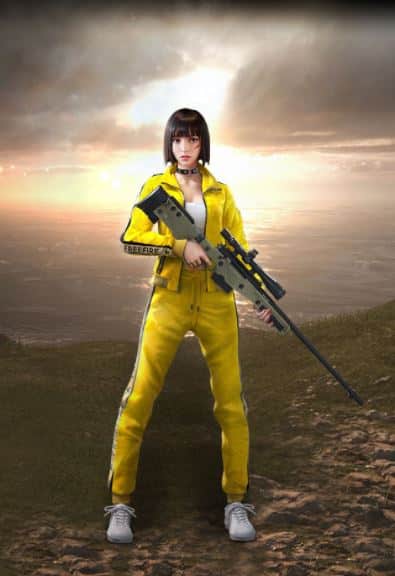 Kelly is one of the most exceptional characters that players can obtain in the game. It's ability is Dash, which increases the sprinting speed by 1%. There are eight levels to the character, and at the maximum one, the sprinting speed increases by 6%.
This ability increases the pace of movement, aiding users in reaching a specific location quicker. Also, two character sets for Kelly are available – Race Set and Training Set.
Kelly is the first Awakened character in Free Fire, and players can use items called Awaken Shardsto awaken her. She gains a new ability – Deadly Velocity – when awakened.
Also Read: Free Fire Diamonds generator works without human Verification?
Kelly Character ABILITY
Deadly Velocity
Dash
Increase sprinting speed.
#4. Paloma Character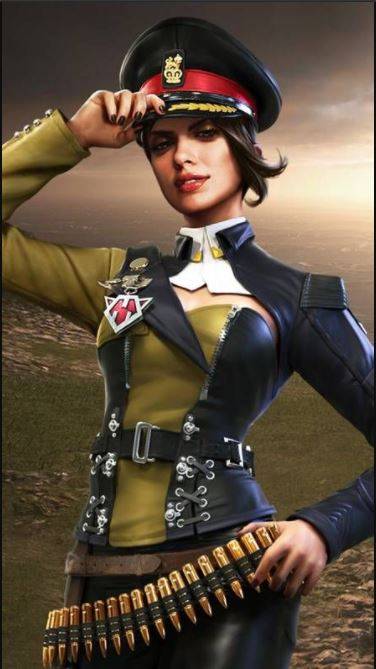 The best champions for those who like to rely on AR weapons, which are known as some of the best guns in the game. Sure, SMGs and Shotguns are great at short ranges, and can often outperform ARs given the right circumstances.
But these assault rifles are better suited for a wide variety of situations. In other words, ARs are often your best choice for primary weapons while your secondary slot is best filled with a weapon that you enjoy using the most, such as a nice Sniper Rifle.
Paloma is handy for players who use Assault Rifles. Her 180 AR ammunition doesn't take any inventory space at the maximum level. Hence, the players can carry more utility items like medkits.
Paloma Character ABILITY
Arms-dealing
Able to carry AR ammo without taking up inventory space.
#5. Shani Character
Shani is one of the best female characters for players to use in the title. She has a passive skill called Gear Recycle.
Shani is a self-made engineer. Her parents were killed in a building explosion when she was 18 and she lost everything she had.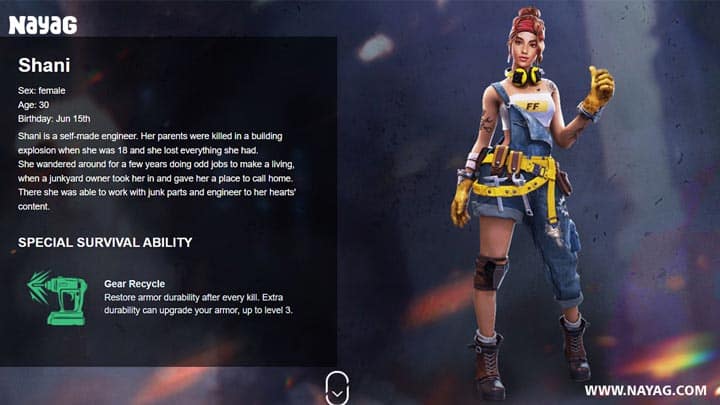 She wandered around for a few years doing odd jobs to make a living, when a junkyard owner took her in and gave her a place to call home. There she was able to work with junk parts and engineer to her hearts' content.
The skill helps players to restore 10% armor durability upon each kill. With the extra durability of the skill, players can upgrade the armor to level 3. Gamers can get the character for 499 diamonds or 8000 gold coins.
We hope you have enjoyed our work, if you liked it Please help us reach more people like You. Share this article with your Friends using below buttons. Sharing is Caring 💗